The ExitMap® Blog Feed
Most recent articles from John F. Dini's weekly column on business ownership at Awake at 2 o'clock?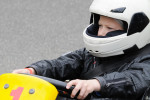 Young industries no longer have the time to grow up. The cycle of maturation has long been accepted as a fact of life when a new concept becomes a business. There are a few pioneers (defined here in Texas as … Continue reading →
[...]
Sun, Apr 03, 2016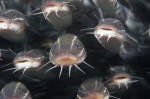 In my two decades of managing over a dozen peer groups, I frequently had the opportunity to sit in meetings with a business owner who competed with a member of another Board. I occasionally had to bite my tongue as someone vilified … Continue reading →
[...]
Sun, Mar 27, 2016
Take the ExitMap® Test Drive
Trying the ExitMap® for yourself will allow you to:
• See the reports your clients will receive
• Review the quality content contained in each report
• Experience the customization features first-hand
• Learn how feedback aligns with client responses
• Understand how debriefing leads to new advisory work
Get Started
To test drive the ExitMap® you need only complete our online Assessment. It's free, comes without risk or obligation and will only take about 15 minutes to complete.
By taking the Test Drive you will become an ExitMap® Registered Advisor with benefits that include access to sample reports, a subscription to The Exit Planning Review™, the "Beating the Boomer Bust" eBook, relevant exit planning articles and notifications.