The ExitMap® Blog Feed
Most recent articles from John F. Dini's weekly column on business ownership at Awake at 2 o'clock?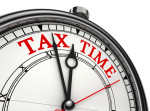 Another tax filing season has passed, and the entire US accounting profession comes up for air. Of course, thousands of businesses and individuals have filed for extensions, thereby postponing the pain of calculating their final numbers for anywhere from a … Continue reading →
[...]
Sun, Apr 24, 2016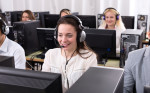 As an evangelist for small business, I am the consumer equivalent of the locally-grown food movement. I spend as much of my discretionary income as possible with the owned-and-operated businesses in my area. As a consultant and coach to owners, I also … Continue reading →
[...]
Sun, Apr 17, 2016
Take the ExitMap® Test Drive
Trying the ExitMap® for yourself will allow you to:
• See the reports your clients will receive
• Review the quality content contained in each report
• Experience the customization features first-hand
• Learn how feedback aligns with client responses
• Understand how debriefing leads to new advisory work
Get Started
To test drive the ExitMap® you need only complete our online Assessment. It's free, comes without risk or obligation and will only take about 15 minutes to complete.
After taking the Test Drive you will become an ExitMap® Registered Advisor with benefits that include access to sample reports, a subscription to the
exit planning blog Awake at 2 o'Clock?, the "Beating the Boomer Bust" eBook, relevant exit planning articles and notification of training and updates.