The ExitMap® Blog Feed
Most recent articles from John F. Dini's weekly column on business ownership at Awake at 2 o'clock?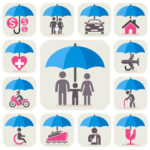 Every business carries insurance. Some is required by law, such as unemployment insurance or coverage on vehicles. Most is optional, but there is "common sense" coverage and more esoteric policies intended to help you recover from company-threatening events.
[...]
Sun, Jun 05, 2016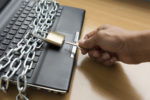 Ever since we started using computers in virtually every business, we've been putting data into them. Unfortunately, the issue has been getting information back out. In the middle 1980's I ran a manufacturing company together with a couple of Australians.
[...]
Sun, May 29, 2016
Take the ExitMap® Test Drive
Trying the ExitMap® for yourself will allow you to:
• See the reports your clients will receive
• Review the quality content contained in each report
• Experience the customization features first-hand
• Learn how feedback aligns with client responses
• Understand how debriefing leads to new advisory work
Get Started
To test drive the ExitMap® you need only complete our online Assessment. It's free, comes without risk or obligation and will only take about 15 minutes to complete.
After taking the Test Drive you will become an ExitMap® Registered Advisor with benefits that include access to sample reports, a subscription to the
exit planning blog Awake at 2 o'Clock?, the "Beating the Boomer Bust" eBook, relevant exit planning articles and notification of training and updates.